16 Feb 2021
3 Ideas, 2 Quotes and 1 Question that came out of CeMAT AUSTRALIA - DIGITAL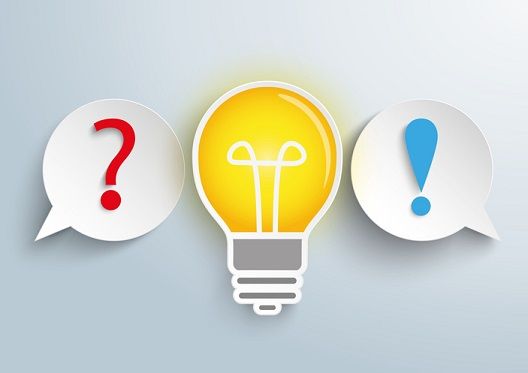 These are the issues that matter to the supply chain in 2021.
One day, 30 speakers and countless ideas. The big themes of CeMAT AUSRALIA - DIGITAL were undeniably developing resilience in case of disruption or crisis; fulfilment strategies to meet new consumer demands; the benefits of modular automation and figuring out what to do with all this data.
Here are some standouts from the event:
3 Audacious Ideas
Idea: Popcorn's link to supply chain resilience
Speaker: Anna Reid, General Manager of Operations – Kinrise
Anna spoke about how Kinrise overcame COVID-related challenges to their microwave popcorn range. She discussed how the events of 2020 has forced businesses to rethink inventory ideals and has clarified areas of focus to strengthen supply chain resilience.
Often cash is king and so keeping inventory as low as possible has been a common aim for so long, but the events of last year exposed flaws sourcing from a global network. It led to questions about the ideal buffers of inventory and the equipment assets required for resilience and flexibility.
Anna shared a new definition of supply chain resilience: to be prepared for unexpected risk events, responding and recovering quickly to potential disruptions to return to its original situation or grow by moving to a new, more desirable state to increase customer service, market share and financial performance.
She identified 4 pillars of supply chain resilience to focus on to safeguard your business against those unexpected risk events:
Demand and visibility
Flexibility and adaptability
Sustainability
Procurement
Idea: Do data scientists have the sexiest job in the world (and where can we find them)?
Panel Discussion: How have the events of 2020 driven a greater business case for automation and advanced warehouse analytics?
This rapid-fire idea exchange featured Amy Bentley, Executive General Manager Logistics - CSR Limited; Bas Schilders, Principal Consultant - Fuzzy LogX; and Kari Banick, General Manager – Linfox.
During the conversation Bas highlighted the over-abundance of data available to all businesses and the glaring lack of know-how to use it to its potential to find opportunities for the future and not simply to detect historical patterns. Amy agreed and reflected that despite Harvard Business Review naming data scientist as the sexiest job of the 21st century in 2012, there don't seem to be a lot of them around today.
Kari raised the idea of developing data scientists from within the organisation. She advised to start by seeking out qualities in people that may be synergetic with solving business problems using data: high levels of curiosity, love of technology, aptitude for commercial accounting, engineering and people that have an innate understanding of business.
Idea: The next generation of warehouse is fit-for-purpose and flexible.
Speaker: Tom Fitz- Walter, Executive Director Supply Chain - TM Insight
Tom drew on his experience leading companies through major supply chain transformations to outline the next generation of the warehouse that looks different from the large scale blanket automation outfits of the past.
When designing a warehouse, flexibility is key. It is crucial from the planning stages to understand the sensitivities the business is subject to before implementing anything. This requires a detailed network analysis as well as an understanding of future business plans and areas of potential growth. Automation must be considered by any organisation, but it must be the right automation. You can't plan for every extreme – and from a cost perspective, it's not worth it, but potential volatility in customer demand is reason enough to avoid a fixed end-to-end automation. Fit-for-purpose is the way forward.
2 Insightful Quotes
"Whether we are talking about DCs, fulfilment centres or stores, having the automation technology by itself is not sufficient. Software is vital in gathering and analysing data and turning it into information that can be used to make business decisions. There is a need to look beyond the four walls to add value by having data available throughout the supply chain to optimise the management and movement of inventory."
- Pas Tomasiello, Senior Regional Director Sales and Solution Development – Dematic (Session: Accelerating the adoption of automation)
"There are very diverse procurement processes and approaches and what we are seeing more of is procurement for an outcome, rather than procurement for a product - and we welcome that because the outcome is the ultimate objective."
- George Pappas, Senior Director Service and Sales - Linde Material Handling Australia and New Zealand (Panel Discussion: Materials handling old and new - Integration or replacement?)
1 Big Question
Are you implementing technology as a solution before defining what the actual problem is?
Speaker: Ishan Galapathy - What to do today to get the best of tomorrow's technology
Do you want to be a part of CeMAT AUSTRALIA 2022? We look forward to bringing the premiere global intralogistics and materials handling event to you again on 19-21 July 2022 at the Melbourne Convention and Exhibition Centre. Find out how you can position your business in front of the key industry decision makers when we return in 2022.