02 May 2018
4 ways the IoT is revolutionising supply chain management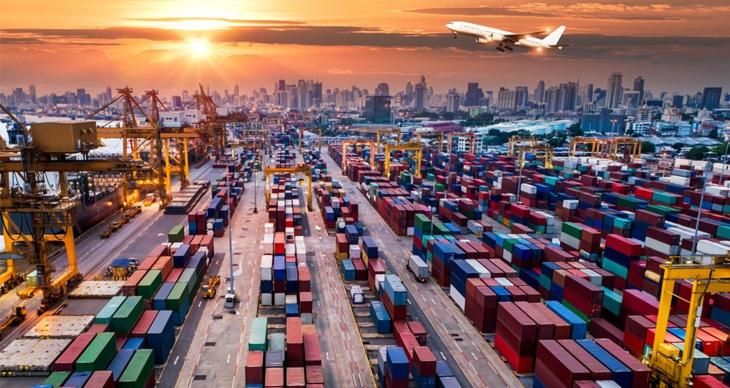 Much has been written about connected technology – also known as the Internet of Things (IoT) – and its potential to save money and improve efficiency in the supply chain.
But it has the potential to do so much more for your business.
Implemented properly, connected technology is a transformative force, opening new possibilities for greater differentiation and innovation, and revolutionising ways of working.
What is connected technology in the supply chain?
So what is the IoT? In essence, it is basically a suite of technologies that uses data to link the physical and information worlds. Enabled by communication devices, analytical tools, calculative mechanisms and decision-making aids, connected technology means:
data can be harnessed from real-world objects (the 'things' in the IoT)
the data can then be aggregated and turned into legible, digitised information (the 'Internet' part of the IoT)
this information can then be presented in a way that allows end-users to make decisions in real time
Supply chains are invariably consist of large, complex networks. As a result, a simple-sounding process ­– receiving materials, manufacturing products and then distributing them – is often inefficient.
Connected technology enables businesses to "close the informational loops" in their supply chains, creating new ways to improve a traditionally linear sequence of steps, and giving managers more options to create value.
The benefits of a connected supply chain
The connected supply chain is helping organisations all over the world realise significant benefits – and in some cases, even reimagine their operations.
Here are four ways connected technology could help improve supply chain management in your business:
1. Optimising warehouse logistics
Radio-frequency identification (RFID) technology has been around for decades, allowing companies to precisely know where any pallet, case or SKU is in the warehouse at any given time. But while it used to be expensive (sometime prohibitively so), it is now significantly more affordable.
As a result, retailers, manufacturers, distribution and logistics companies are planning to more than double their usage of RFID technology in the warehouse by 2020, according to Zebra's Building the Smarter Warehouse: Warehousing 2020 report.
Who has already benefited...
US-based cooling and storage company Eskimo Cold Storage reportedly saw a positive return on investment just four months after implementing RFID technology at the pallet level in their warehouse operations. The technology is also projected to save about US$233,000 annually.
Most significantly, the technology helped to reduce the time and manpower it takes to locate a missing pallet, improve service to two of their largest customers, and enhance accountability within the business.
2. End-to-end traceability in food manufacturing
Rather than relying on anecdotal information from various teams spread across multiple locations, food manufacturers can now use IoT-enabled real-time traceability to detect the cause of contamination in the supply chain.
Who has already benefited...
Victoria-based tomato processor Kagome, for example, has not only boosted efficiency throughout its entire processing cycle (using the likes of RFID tags and GPS technology to collect data), but it has also been able to identify and mitigate potential product-spoiling threats. Data that became visible in minutes prevented an entire batch from being tainted.
Kagome also plans to use machine learning and predictive analytics to automate where trucks need to go to pick up produce ready for harvest in the future.
3. Improved customer service in retail
By improving efficiencies in the supply chain, connected technology also enables better customer experiences.
Who has already benefited...
Bonnie Plants is a US plant wholesaler that used IBM's Sterling B2B Integration Services to gain extensive visibility into its sales operations.
With the data collected each time a Bonnie product is scanned at a retail store, the sales team can check what's been sold and gain in-depth (and instant!) understand the needs of an individual retail store carrying their plants.
Armed with that information, Bonnie's salesmen know where and when to drop off new plants, improving the service they provide and delighting more customers.
4. Creating added innovation and value in transport
Improved decision-making thanks to real-time data is one benefit of connected technology in the supply chain. But what if it could greatly improve revenue offering for your business?
According to insights by Deloitte, applying a knowledge-as-a-service model with IoT-harnessed data creates measurable value in the supply chain. In fact, in a survey of business leaders, 74% of those who implemented connected technology initiatives like sensor-based logistics experienced revenue improvement.
Who has already benefited...
European cargo rail consortium, Deutsche Bahn AG, is a good example of how companies can capture IoT-generated value for themselves by improving existing infrastructure.
The company enhanced their in-field sensors (traditionally used to monitor signal status and track information) and installed a network-wide monitoring system which collects granular data about their trains in real time.
The system could then push aggregated data to a number of end users using a range of communication channels, helping Deutsche Bahn improve their risk management practices.
Discover how connected technology can help you
Connected technology is steadily transforming supply chains. And as is the case with all things Internet-related, the possibilities are virtually limitless.
Are you excited to learn what you can do with connected technology in your organisation? See what boundaries you can push next at CeMAT Australia, the world's leading trade fair for materials handling, intralogistics and supply chain management. Register for your free visitor pass today.
---