30 Nov 2021
5 supply chain and logistics lessons for a better 2022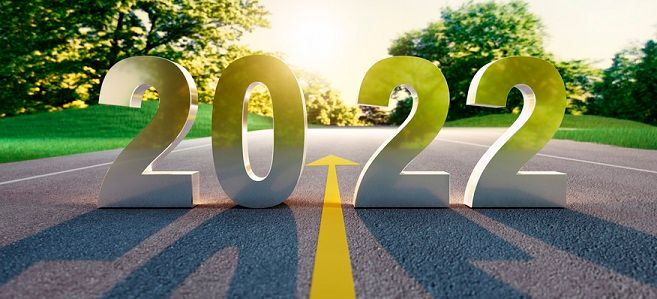 It's only a few more sleeps now until the calendar clicks over to 2022 and the pressure is on. Rampant demand, delivery delays, materials shortages and logistical bottlenecks are still very much the order of the day for some. Suffice to say that the supply chain and logistics world has been on a steep learning curve these past couple of years.
The pandemic pandemonium has not yet abated, but neither has its opportunities for progress. We continue to see extraordinary innovations around service offerings as well as the emergence and growth of markets.
Despite the end-of-year chaos, now is the time to take stock and reflect on the lessons learned, because in doing so we strengthen as individual businesses and collectively.
Lesson 1: Warehouses are evolving to cope with demand
What is your warehouse capacity? Can it cope with influx in demand? Is your layout efficient? Could your pick face design improve? Where is your warehouse located? Could you benefit from expanding your network to include an urban hub?
As reported by CBRE there has been huge demand for new warehouse space because of the sharp growth of online shopping. This has prompted a rethink in how best to meet extra sales as well as delivery expectations. The 'just-in-time' model that worked in the past has been replaced with a 'just-in-case' approach to planning. Not only does this require more warehouse real estate but it has prompted more innovative warehouse design – multi-levels, robot pickers, lifts and more.
Lesson 2: Digitisation and real time data are more important than ever
"In 2022, we expect businesses to continue investing in building the 'intelligent foundation', improve end-to-end visibility and better enable risk management and decision making when it comes to their supply chains. There is a recognition that the volatility and disruption witnessed in recent years will continue to be facts of life, requiring businesses to have the ability to ingest, process and make sense of billions of data points to stay ahead."
- Chris Andrews, Supply Chain Transformation Leader, EY UK in Supplychaindigital.com
The role of digital technology in business has been expanding at a rising pace to strengthen and streamline core functions – connecting production, customers and suppliers, monitoring and managing goods, predicting demand, improving productivity and quality assurance. With the pandemic demonstrating just how quickly and unexpectedly conditions can change and how advantageous it is to have real time visibility on every aspect of business – from storage capability to supplier availability – and how catastrophic is can be not to, no one can afford to view supply chain digitisation and data as simply 'nice to have.'
Lesson 3: Employee wellbeing is everything
During COVID-19, supply chain and logistics personnel were vital to keeping economies moving. Attracting and retaining people in certain areas is a concern – there are labour shortages and skills gaps that need to be addressed. There are new health and safety rules and regulations to develop and comply to, and mental health and wellbeing must become a priority to create healthier and thriving work environments.
Beyond a duty of care, reputation and customer loyalty depend on it. Accenture's recent survey of more than 25,000 consumers across 22 countries revealed, "Global consumers have new motivations beyond price and quality. They are ready to abandon brands that don't support their reimagined values. And to pay more to those that do. Consumers are asking: Are you keeping me and my neighbors safe? What about your employees? After more than a year of social distancing, constant handwashing and wearing masks everywhere, consumers are highly attuned to the health and safety of every experience." - Life Reimagined: Mapping the motivations that matter for today's consumers, Accenture
Lesson 4: Shorter supply chains can save the day
Global supply eco-systems driven by cost and competitive advantages need to be restructured with more consideration given to regional partners. The pandemic has played its part in creating bottlenecks or blockages but so have labour shortages, the lack of availability of certain materials, high demand for innovation, state border closures and shipping delays. It has underlined the importance of forming dynamic, specialised relationships that can respond quickly to customer needs and disruptive events.
Lesson 5: Technology is necessary, but business is still personal
Just because it's possible doesn't make it preferable. Robots can enhance order picking, AI can improve inventory management, and some people can work remotely, but nothing emphasises how important person-to-person interaction and collaboration is until it is taken away. Digital technology has a vital place in just about every area of business, but it has also become apparent that there are limitations. There are certain cues and connections that virtual and artificial environments don't facilitate as well as in-person environments, projects aren't instigated as effectively, and machines don't problem-solve, streamline logistical processes or hasten delivery without people. While the technology will continue to advance the way things are done, there will always be a place for skilled, talented people in business and a need for human connection.
Instigate new connections and reconnect with the community at CeMAT AUSTRALIA on 19-21 JULY 2022 at MELBOURNE CONVENTION & EXHIBITION CENTRE.
Talk to us today about exhibiting at the world's leading trade fair for intralogistics, materials handling and supply chain management.