23 Jul 2018
Forkliftaction Blog: Make it Automatic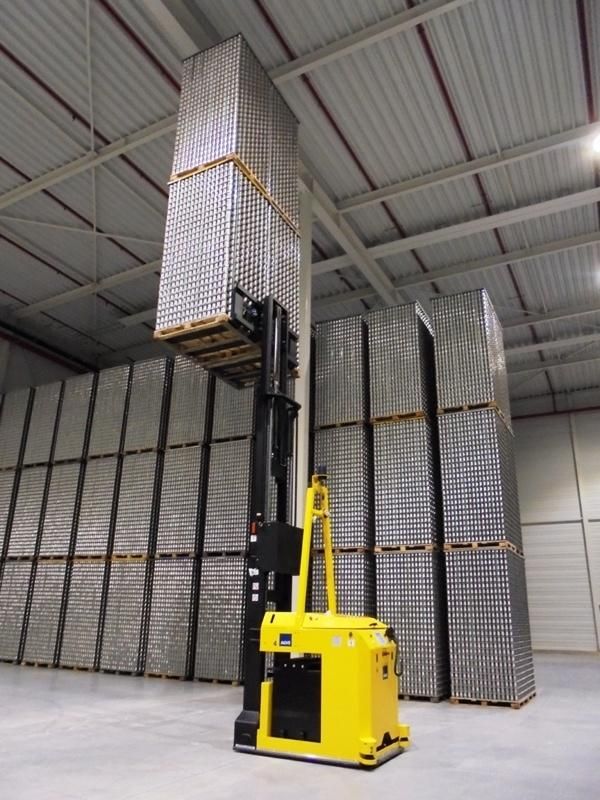 First published in Forkliftaction.com News edition #858. Contributor Peter Harvey MBE is chief executive of the Fork Lift Truck Association.
Automation is becoming more popular. PHOTO: AGV Solutions
Technology moves at lightning speed, particularly in warehousing, logistics and transport. Automation has gained a lot of traction in recent years, and for good reason. Its reliable and consistent performance delivers big benefits to companies. At a time when space is at a premium, it ensures operators can fully utilise the space they have. But, more than that, it slashes costs including wages, energy and training.
Its biggest benefit, however, can be found in how it affects a site's overall safety.

While great strides have been made to make conventional materials handling equipment safer in recent years, the majority of accidents (and resulting - often life-changing - injuries) aren't the result of technical error, but rather human fallibility.

Despite having Europe's most stringent health and safety legislation, the number of serious forklift accidents in the UK (1,300 per annum) is rising - and most of the victims are those working alongside trucks.

By removing drivers from the warehouse, as well as their colleagues working in close proximity, you could prevent the vast majority of accidents in workplaces.
For employers, automation raises their safety game and that, in itself, unlocks additional benefits - both commercially and personally.

Last year, for example, we saw a threefold increase in HSE prosecutions of company directors and significant management - resulting in significant fines and prison sentences.

While not all incidents end up with a court appearance (or injury), there are costs associated with bad practice that automation eliminates. Consider the true cost of those everyday knocks and scrapes. They damage your trucks, your stock and your racking - and they hit your productivity due to lost time cleaning up, restocking and recycling.

We're seeing more and more companies making the switch to automation, but we are not seeing it where its benefits will be felt most: among SMEs who, statistically, are more likely to be involved in accidents. For them, it's not a practical or affordable option at present, so they must continue running their small forklift fleets in real-world situations.

In the short term, the only way to make significant and lasting change is for management to take ownership, by influencing company culture and behaviours at all levels - from shop floor to boardroom - to change this untenable situation.

It's up to each of us to look ourselves in the mirror every morning and ask: "How can I make a difference today?"
Launched in 2000, Forkliftaction.com is a recognised local and global news service and online resource centre for Materials Handling. Register for full access to Forkliftaction's wide range of industry resources.
---