23 Jul 2018
How your supply chain can help Amazon-proof your business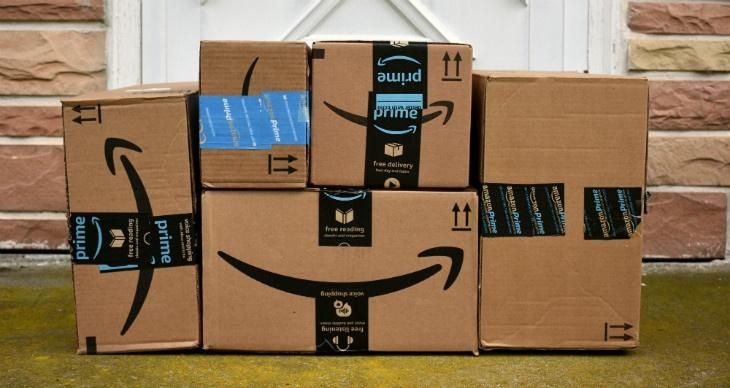 Retailers may be feeling a little less anxious after consumers' somewhat lukewarm reception to Amazon's Australian launch in December last year, but make no mistake – Amazon is just getting started.
Amazon's high aspirations for Australia are reflected in the recent aggressive launch of their subscription service, Amazon Prime, which was earlier, cheaper, and cast over a wider territory than anticipated.
Prime, which promises subscribers two-day delivery, as well as access to books, music, TV shows and movies, is set to be a game-changer. With an annual subscription price of $59 – lower than any other market in the world – Amazon is clearly looking to build their Australian subscriber base and get consumers into their ecosystem as quickly as possible.
This is potentially troubling for retailers, but hope is not yet lost. In fact, your supply chain could be a key weapon in your fight against the 'Amazon effect'.
Here are five ways to Amazon-proof your business.
Don't try to compete on price
According to Michele Levine, CEO of Roy Morgan, retailers simply cannot win trying to compete with Amazon on price in the long term. Amazon's business model is not driven by gross profit margins, but by volume, which they have in spades. Time and time again they've proven they can go up against big players like Walmart, and come out ahead in price and delivery speed.
Instead, retailers need to focus on areas where Amazon doesn't exhibit too much strength – creating human connections and local appeal. As Levine puts it, "Let's turn our backs on artificial intelligence [and] focus on human intelligence."
Understand your customer and what they want
When price is taken out of the equation, it becomes all about the customer experience, both in brick-and-mortar stores and online. Supply chain managers, therefore, have to consider how they can help to deliver stellar experiences in both offline and online environments.
For example,
Can stock be purchased in smaller lots and delivered more frequently to make your business more responsive to customer needs and trends?
Can you improve inventory control to help keep fast-moving goods in stock?
Can fulfilment schedules in distribution centres become more continual to facilitate speedier deliveries?
Improving all aspects of the supply chain can have a big impact on your customer experience.
Invest in back-end infrastructure
When it comes to customer experience, back-end infrastructure, such as a warehouse management system (WMS), plays a big role in helping to deliver the capabilities that customers now expect. For example, customers want the ability to easily return or exchange online purchases, track deliveries, and check whether stock is available both online and in stores – all of which is only possible with robust and integrated back-end infrastructure.
Neto's CEO Ryan Murtagh said this to Lifehacker: "Efficient and nimble back-end infrastructure always translates into a better customer experience and more sustainable profits. Amazon itself doesn't need local warehousing, inventory, and customer support to sell to Australians. They're investing in these because they recognise the value of having local back-end infrastructure that can provide fast, flexible fulfilment to customers, further improving a value proposition that's already proven immensely successful the world over.
"Australian retailers should invest in building up back-end capabilities that directly influence what they can offer customers if they want to gain a competitive edge, rather than giving in to price pressures and undermining their future profitability."
Have distribution centres close to the end-market
There is perhaps a lesson that can be taken from the story of O'Reilly's, a US retailer of aftermarket automotive parts, tools and accessories that have managed to Amazon-proof their business by locating their distribution warehouses in close proximity to their end-market.
O'Reilly's customer base is chiefly made up of mechanics and garages, who often need to supply parts to their customers on short notice. Their close proximity to their customers allows them to get those parts to them at speeds unmatched by any of their competitors.
As Amazon establishes more warehouses in Australia and strengthens their distributional network (they are set to open their second warehouse in Sydney in the coming months), retailers need to find ways to reach their customers at comparable speeds, so they don't get left behind in the dust.
Some Australian retailers are already ahead of the curve in this area – online fashion retailer The Iconic, for example, are able to offer 3- to 5-hour delivery for customers in the Sydney metropolitan area.
If you can't beat 'em, join 'em
It's worth mentioning that Amazon's supply chain infrastructure and capabilities are available for hire by way of Fulfilment by Amazon (FBA), which offers to store products in one of their fulfilment centres, and includes picking, packing and shipping services.
They also offer cloud computing services via Amazon Web Services, providing computing power, storage, networking and databases for back-end operations. This could be a good option for small- to medium-sized businesses (SMBs) that may not otherwise have the resources to meet customers' expectations in terms of services.
If getting into bed with Amazon feels like sleeping with the enemy, it could also be worth checking out Fulfilio, a joint venture between eBay and Australia Post, which is another storage, pick-and-pack and delivery service that is hoping to compete with FBA.
Fulfilio will fulfil offers placed through any platform – including Amazon – and promises its deliveries will be faster and more reliable.
As Amazon gains momentum in the Australian market, businesses cannot afford to be complacent. Supply chain professionals, in particular, have a big role to play when it comes to guarding their business against the dreaded Amazon effect.
Want more great ideas on how to Amazon-proof your business? Get on top of the latest trends and innovations at CeMAT Australia 2018, the leading trade fair for materials handling, intralogistics and supply chain management. Register for your free visitor pass today.
Topics: Supply Chain Management, Logistics, Intralogistics, Logistics Automation, Supply Chain Automation, warehouse management, Warehouse
---