21 Mar 2018
Lean management: How you can implement it in your warehouse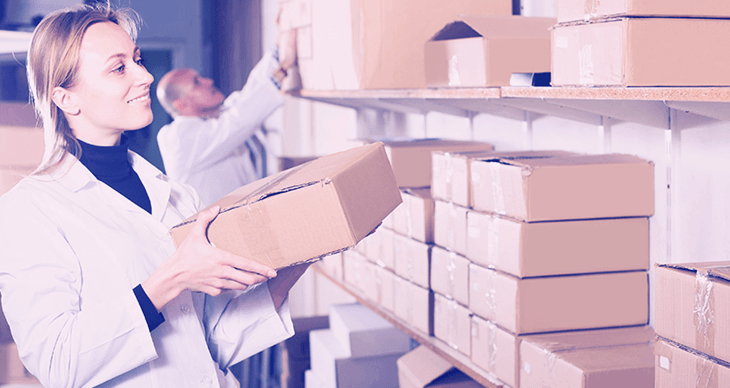 Have you heard the news about lean management? Are you curious to what it is and how you can implement this innovative philosophy into your warehouse? Lean or Six Sigma methodologies are taking the material handling industry by storm. In fact, there are training regimes that allow all to gain various levels of proficiency in this system. Whether you strive to be a master or black belt as opposed to a yellow belt, there are ways lean can help your supply chain operation. Here is a comprehensive guide on how you can implement lean management into your current warehouse scheme.
What is lean?
Lean management is an analytics system designed to thrive in matrix-driven environments. Lean looks at the big picture and uses its own diagnostic criteria to determine bottlenecks in your existing operation, fosters continuous improvement, and exposes areas of vulnerability. Whether it be regulatory compliance, safety awareness, efficiency, or productivity lean takes all of these statistics on-board and provides a landscape view of your operation. In doing so, the system hones cutting edge technologies to highlight problem areas and provide resolutions. The saying holds truth here. Identify an issue and make changes. That is the mantra of lean management.
How Is It Implemented?
Lean management is implemented first and foremost by a robust training scheme that brings all parties in. Lean is not just a top-to-bottom philosophy it is a school of thought that all can buy into. Whether you are a seasonal employee or operations executive, lean management features a broad array of innovations that all can take on board and run with. As mentioned, there are various disciplines that this methodology tackles. Moreover, all interested parties can be trained to the level of a master. Meaning anyone, anywhere can hone these concepts and use them to bolster output in the warehouse. In doing so, profitability will rise and costs will be kept down.
Provides Real Insights
According to TotalTrax, lean does not just provide data but also a solution. Time really is money and thus lean moves at expeditious speeds to provide telematic data that identifies issues before they become problems. Not only does it do this, it also informs all stakeholders of what exactly what to do about it. In an instant, on one screen, lean allows any business to gain fast facts, insights, and guidance. There are many analytics that lean diagnoses and analyzes. Some of these analytics, include activity which involves fleet movement and optimization. It also takes a look at impacts as to what parties are affected, where they are influenced, why it is so, and who is most prone to the effects. There are also safety checklists to help managers make sure they are promoting a welfare-conscience workplace. In addition, certifications and lockout lists are also provided to eliminate those exposures in your existing operation. These real insights yield real dividends.
This story was written by Tom Reddon. Tom is a forklift specialist and blog manager for the National Forklift Exchange. He also sits on the Material Handling Equipment Distributors Association (MHEDA) Executive Dialogue team. Follow him on Twitter at @TomReddon.

---