30 May 2018
Six industry 4.0 principles shaping the future of logistics management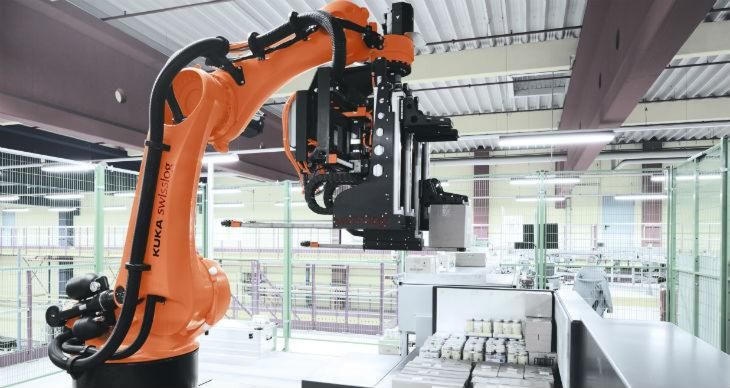 Over the course of the last 100 years the Industrial Revolution improved productivity by leaps and bounds, particularly within logistics management. In chronological order, the three key enablers of productivity have been steam, the moving production line, and industrial control systems and automation.
Now there's a fourth major evolution and change agent. Cyber-physical systems, hyper-connectivity, the Industrial Internet of Things (IIoT) and the Internet of Services – collectively known as Industry 4.0 – are shaping how service value is leveraged across the supply chain.
Specifically, this refers to how SKUs, machines, human operators and warehouse business systems can connect and continuously reconfigure to optimise productivity and efficiency as conditions change.
But while the technology is cutting-edge and exciting, it's only part of the picture, according to automation solutions providers Swisslog.
In a white paper, 'How Industry 4.0 Design Principles Are Shaping the Future of Intralogistics', Swisslog identified six core design principles that will shape how organisations build Industry 4.0 capabilities over time.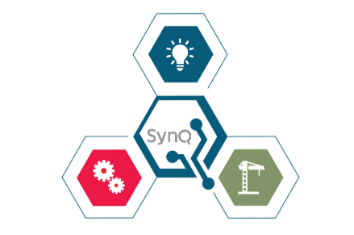 1. Interoperability: harnessing warehouse data into actionable insights
Industry 4.0 would be impossible if systems couldn't connect, transact and exchange data with other systems. That's what interoperability is.
Sensors, scanners, RFID tags and other technologies are widely used in today's warehouse, generating a wealth of data. Without interoperability, this data remains isolated within devices or warehouse software systems.
By consolidating data across devices and systems, organisations can transform their warehouse-generated data into knowledge that leads to better decision-making. By using IoT to connect devices and utilising warehouse management software (WMS) such as Swisslog's SynQ, businesses can generate data that can be collected and aggregated to increase visibility by collaborating across machines and between humans and machines.
2. Modularity: future-proofing the modern warehouse
Material-handling organisations must embrace new technologies like automation to enhance output and efficiency in their supply chains. But as new technologies develop like never before, the pace of change in the warehouse today is unprecedented.
Organisations must future-proof their automation and investments, or risk being unable to innovate or adapt to future disruptive changes in logistics management.
Modular solutions, such as storage systems like AutoStore® reduce the space required to store inventory and can be easily expanded. Mobile robots like Swisslog's CarryPick can move around stations and provide flexibility for organisations to adapt quickly to changes in demand and scale as required.
3. Virtualisation: using digital data to enhance real-world operations
As warehouses become more embedded with technology, enterprises can harness data to gain insight into individual stages of increasingly complex workflows, enhancing situational awareness and improving control.
"Virtualisation is one of the most exciting principles of Industry 4.0 because it allows us to see and do things that have not been possible in the past," says Dr. Kerstin Höfle, Head of Digital Products at Swisslog Logistics Automation.
By combining data acquired from monitoring physical processes and equipment with virtual warehouse and simulation models, organisations can create virtual scenarios to better manage growing complexity, reduce downtime and optimise processes.
4. Real-time capability: supply chain visibility on-demand
Enabled by the interoperability and the virtualisation principles outlined above, real-time data across the supply chain is what largely lets the whole concept of intelligent cyber-physical systems become a reality.
Digital devices, such as RFID, sensors and scanners are now intrinsic to smart logistics management. They can be found on everything from individual products and cartons to material-handling equipment, forklifts and robots. When connected through IoT networks, they provide real-time visibility to help both machines and humans to make data-driven decisions.
5. Decentralisation: making business logic movable and scalable
While centralised warehouse systems have been the norm for years, they have limited scalability and cannot expand past a certain point to meet growing requirements.
Additionally, they are risky in that a single network or electrical fault can take down entire systems and any subsystems they control.
Organisations that want to truly realise the vision of Industry 4.0 – in which cyber-physical systems "communicate" with humans and each other – will need to investigate the required investment into distributed or fully decentralised warehouse architecture.
These are not only more scalable, they also offer the ability to evolve over time and adapt to change. Consider the Swisslog CarryPick system, which uses small, mobile robots that feature many advantages of a decentralized system. The system is easy to scale by adding more robots and it can adapt to changes in warehouse design or even be relocated to a new facility.
6. Service orientation: increasing adaptability and resource utilisation
Operational functions within warehouses or distribution centres today are broken down into individual 'services', referring to and including everything from the movement of goods to specially designed, problem-solving data analytics tools.
The Internet of Services, which works in a similar way to the Internet of Things (IoT) in connecting services both internally and cross-organizationally, allows these operational functions to be completed or delivered more efficiently and combined to enhance their value.
Approaching distribution centre management using this service-oriented approach benefits enterprises in a number of ways, including:
Enabling improved information flow within and between organisations.
Providing the transparency to derive more value from a single function. For instance, the ability to track products that are being shipped benefits the shipper, but it has greater value when made available to the end customer.
Offering organisations greater flexibility and ease of change by removing a reliance to supporting software.

Four steps to developing the foundations for Industry 4.0 in your organisation
Industry 4.0 is only possible if systems can connect, transact and exchange data with other systems to make intelligent decisions.
For organisations, the first step towards realising this vision of value-adding hyper-connectivity is developing the infrastructure needed to collect, collate and convert data into wisdom. And there are four steps to building this:
Establish data science capabilities, either in-house or by partnering with a consulting firm with established supply chain experience.
Build a system capable of aggregating business information from multiple data sources, including ERP, WMS, web analytics and social signals.
Audit warehouse devices to determine where IoT data can be harnessed to augment and enhance business data.
Ensure that the collected data can be interpreted and delivered in a clear and timely manner to decision makers.
As with all innovative technologies, early adopters reap the most benefit. Businesses that can understand and implement Industry 4.0 technologies today are better equipped to build on its possibilities tomorrow.
Excited about how your organisation can leverage Industry 4.0 to innovate and redefine warehouse operations? Don't miss your opportunity to talk to Swisslog at CeMAT Australia 2018, the leading trade fair for materials handling, intralogistics and supply chain management. Register for your free visitor pass today.
---