19 Jan 2021
VACCINE ROLLOUT: Is this Logistics Best Practice in the making?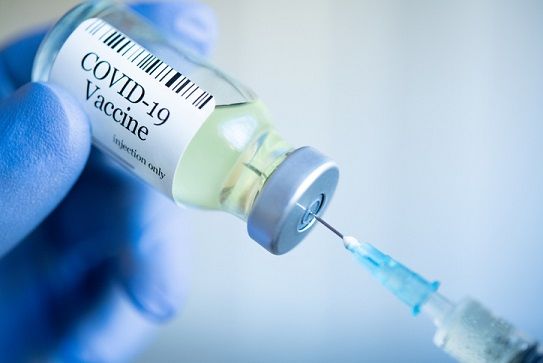 The speed, the scope and the stakes of the administration of the COVID-19 vaccine make it a logistical operation for the ages.
"The most complex logistical exercise in our country's history," is how Brendan Murphy, Australia's Department of Health Secretary has described the situation.
According to Prime Minister Scott Morrison, the goal is to vaccinate 80,000 Australians each week and allocation has been broken down into three main categories.
The Australian government has appointed DHL Supply Chain and Linfox to undertake COVID-19 vaccine distribution, and Accenture to develop software to track doses and monitor overall program implementation.
Make no mistake, this will be a mammoth task.
Here's how it's expected to play out:
At this point, COVID-19 vaccines will begin to be administered to people in Australia in mid to late February 2021.
By the end of January, doses of the Pfizer/BioNTech vaccine are expected to arrive in Australia, two weeks after the Therapeutic Goods Administration (TGA) registers it.
Said Paul Kelly, Commonwealth Chief Medical Officer, "We have 10 million doses of the Pfizer vaccine, that will probably be the first to get the full tick from TGA, we expect that very soon within the next few weeks -and we'll be able to start our vaccine program with the Pfizer vaccine."
By the end of February, approximately 3.8 million doses of the AstraZeneca vaccine will be imported from Europe and will be ready to be delivered pending approvals. This vaccine from the University of Oxford will also be the first to be produced here by biopharmaceutical company, CSL. The first locally produced doses are predicted to be ready in the second quarter of 2021 pending approval.
Who's going to get it and where will it be available?
First up to receive the vaccine will be regional and metropolitan workers in contact with international arrivals or quarantine facilities, frontline health workers and those working and living in aged care.
Next will be elderly adults (70+), other healthcare workers, older Aboriginal and Torres Strait Island people (55+), younger adults with underlying medical conditions plus critical and high-risk workers including defence, police, fire, emergency services and meat processing.
Phase two will include those aged 50-69, Aboriginal and Torres Straight Island people aged 18-54, and other critical and high-risk workers – followed by the balance of the adult population.
Phase three will cover under 18s if recommended.
Initially, 30 to 50 "cold chain" hubs for the Pfizer vaccine will be set up in both metro and regional areas. Eventually, there will be approximately 1,000 distribution points all over the country – including GPs and pharmacies – where people can be vaccinated.
Storage, Distribution & Scheduling
The Pfizer version needs to be stored at minus -70 degrees Celsius. Vaccine-specific fridges will need to be in place at each cold chain hub and each shipper box holds 975 vials, each containing five doses.
Once opened, a box requires dry ice every five days, delivered within 60 seconds of lifting the lid, to maintain its temperature. From the first opening of a box, the full contents of 4,875 doses must be injected within 30 days.
Each vial takes between 30 minutes and two hours to defrost at room temperature, or 2-3 hours at normal refrigeration temperatures. Defrosted vials must be used within 84 hours. The vaccine must be diluted with sodium chloride and then injected within six hours.
This means that the correct number of recipients need to be scheduled for each vaccination session, arriving at the right time.
Furthermore, before vaccination, every individual must be pre-screened as to whether they have any conditions or allergies that put them at unnecessary risk. Each person must be also informed of potential risks – however small – and consent must be recorded before proceeding.
A second dose of the Pfizer vaccine must be given 21 days after the first dose, and for AstraZeneca it is 28 days.
In addition to the shipments of the vaccine, logistics partners will manage the transport of complementary medical supplies including needles, syringes, and personal protective equipment.
Critical Data Capture
Digital records of each stage of distribution, storage, administration and follow up must be captured. This includes the temperature of the vaccine tracked and monitored at all times across the supply chain.
Receipt of the vaccine by health services, individual vaccination records and follow up monitoring will also be required, necessitating extra training of healthcare workers and administrators.
Like in 2020, the Australian supply chain will take centre stage in 2021. Last year it was all about stepping up, pivoting and adapting to fluctuating demands as a result of the pandemic. This year, it's all about the vaccine.
As communities, countries and economies put their hopes for assurance and future stability in the vaccine's efficacy and reach, we watch this space.