13 Jun 2018
Why the future warehouse is paperless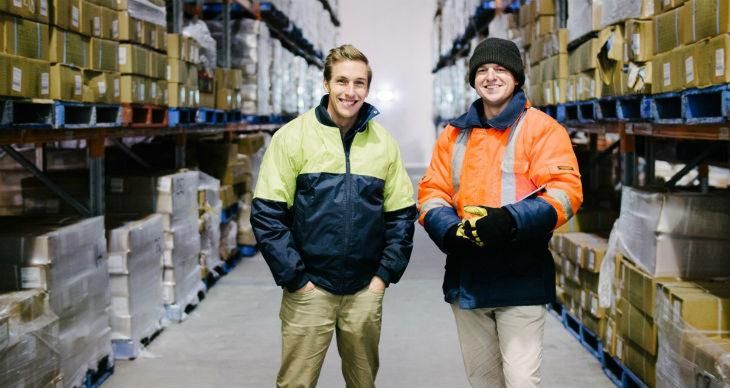 As warehouse management solutions (WMS) evolve to become more efficient, digitisation and automation are realities that every logistics business must embrace in order to survive. But many logistics service providers and distribution centres today – in particular, the small and medium enterprises (SMEs) – still operate largely manually.
High costs, the lack of appropriate solutions and a reliance on legacy systems are just some of the reasons preventing SME third-party logistics (3PL) providers from progressing digitally in their operations.
But digital transformation is not a task that only the big players can afford to undertake, says Vincent Fletcher, co-founder of CartonCloud, a cloud-based transport and logistics software firm that helps small- to medium-sized 3PL companies automate their manual processes.
He shares his expert insights on why SME logistics providers need to digitise their processes entirely, and why the future warehouse is paperless – for organisations of any size.
Why manual processes are still the norm with SME distributors
Data entry remains a huge problem for SME 3PL service providers, with many still using excel spreadsheets and manually updating information into legacy warehouse management systems. In most cases, it's a matter of transferability, says Fletcher.
Because they receive orders from various companies that process each transaction using different software, warehouse and logistics managers often have to rekey information into several systems, including their own.
This data entry work naturally increases over time, which means a useful next step is to get a warehouse or inventory management system. However, there are not many SME-focussed solutions in the market. And not everyone can afford – or needs the complexity of – an enterprise solution like SAP or Manhattan.
"A common problem our customers face is a lack of technical understanding and how to run complex WMS and transport management systems," says Fletcher. "The software that big enterprises use can either be too complicated, or too restrictive. The fact is, SMEs need warehousing software that is as adaptable as them, and there aren't many around."
As a result, many 3PL service providers have done things the same way for a long time, resulting in a lack of traceability and transparency – and, in many cases, a significant loss of revenue.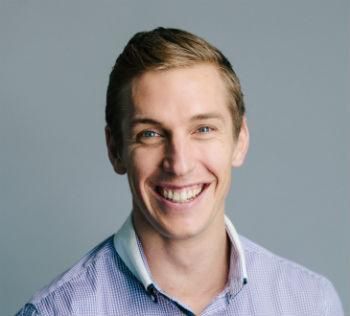 Manual warehouses mean revenue loss
"Warehouse and logistics providers that are still running their processes manually typically lose 3–5% of their revenue," says Fletcher. According to research by MIT Technology in a paper compiled by the Logistics Bureau, a lost paper document can cost up to $700.
Fletcher believes operational and situational visibility are one of the issues contributing to this revenue loss.
Take companies that charge for storage, for example. Their fees are based on the number of pallets they store in their warehouses. Without digital automation, it's easy to miscount pallets that go in or out during the day. It's also impossible to accurately keep track of relabelled or damaged pallets if you're manually accounting for them each day.
"The amount of time each month the smaller warehousing and logistics companies spend on data entry and other necessary administrative tasks actually prohibits them from growing, being better at their jobs, and having normalcy in their lives [because they're so swamped with work]," Fletcher says.
Going paperless, Fletcher says, is essential as it lets SMEs:
reduce costs and become more efficient
sustain the growth of the supply chain economy
level the playing field against larger competitors
Manage time and resources far more efficiently
Sydney-based Motus Transport, a warehousing and transport business for the beverages industry, uses CartonCloud to streamline its business operations and operate digitally.
The future of warehousing
The so-called Amazon effect – the evolution and disruption of the retail industry, resulting from increased e-commerce – is already reshaping warehousing. To keep up with increasing customer demand for more functionality and transparency, the future warehouse needs to be paperless in order for SME operators in this space to survive, says Fletcher.
Fletcher's foresight is founded by recent observable trends. More money spent online has spurred record investments into new warehouse space. And while the cutting-edge warehouses of tomorrow are being built, venture capital firms are fuelling competition in warehouse automation to improve fulfillment.
Which is why Fletcher says: "Companies like Amazon promise speedy delivery. Having stuff delivered is a service that everyone expects now. In the future, I see warehousing becoming more local, with distributors running smaller warehouses that are closer to population, so they're able to deliver faster and become more nimble."
Fletcher also opines that as the food delivery market expands online, grocers, supermarkets and other food-and-beverage-related businesses will come to hold less inventory onsite (which lessens their costs) and demand quicker replenishment.
This will in turn result in larger numbers of smaller but more responsive and agile warehouses that can deliver on-demand and better overall service.
Find the right solution to improve your warehouse operations
There's no question that the future warehouse is steadily moving towards becoming fully automated.
If you're thinking about going paperless in your warehouse operations, head down to CeMAT Australia 2018, the leading trade fair for intralogistics and supply chain management. CartonCloud is just one of the many leading technology and service providers that will be present to offer practical solutions and advice to challenges facing end users in the logistics and warehousing industry.
---