27 Jul 2021
7 questions you need to ask before introducing robotics to your warehouse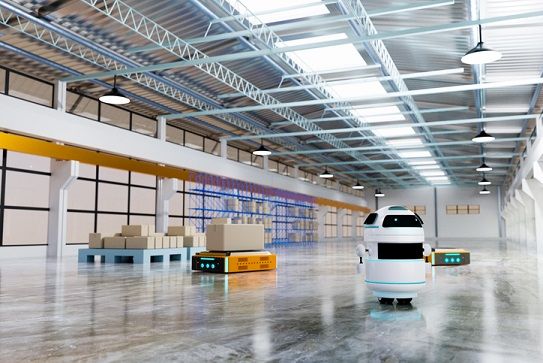 Everything you need to know to get started.
While the increased use of robotics in warehouse settings is news to no one, the phenomenal rate of increase and predicted further acceleration was certainly not anticipated pre-2020.
According to The International Federation of Robotics, annual installations of industrial robots more than tripled within ten years (2010-2019) reaching 381 thousand units in factories around the world.
If this wasn't impressive enough, a report on The Global Warehouse Robotics Market by ReportLinker states that in the six years between 2020 and 2026, the uptake is expected to grow by another 15%.
This exponential rise of the robots has been widely attributed to supporting the spike in online shopping and pandemic-induced understanding of just how important it is to build supply chain resilience.
Further supporting this theory, in January this year Gartner predicted that between now and 2023, demand for robotic systems in the goods-to-person (G2P) category alone will quadruple to help, among other reasons, enforce social distancing in warehouses.
"Fallout from the COVID-19 pandemic is increasing demand for robotics in warehouses and distribution centres," said Dwight Klappich, vice president analyst with the Gartner Supply Chain practice. "G2P systems are an easy and economical way to not only enforce social distancing, but also improve productivity."
Simplifying the first step
In fulfillment environments there are a broad range of robots to consider from a multitude of vendors. There are autonomous lift trucks, small aisle based collaborative mobile robots that work with humans, robotic picking arms and more. Each has benefits depending how a warehouse operates and its ongoing demands. For example, top of the range vision-guided robots are highly agile and productive (and potentially expensive) and autonomous mobile robots (AMR) can take on more repetitive, mundane tasks.
There are a lot of considerations to factor in when deciding on which is right for your business, but a good place to start is understanding your data. By answering fundamental questions about short- and long-term objectives and identifying key numbers around SKUs, orders, inventory and warehouse design, you can begin to determine what you need for the best return and which vendor (or vendors) are best placed to help you.
7 Key Considerations
1. What are your productivity expectations? Consider which areas you want to automate to give your workflow the best operational efficiencies?
2. What are the SKU dimensions? What is the nature of the goods that robots will be moving or handling? Obviously, there is a vast difference between robots moving pallets to those required for picking small items.
3. What about the velocity of different SKUs? Which are the most popular variations?
4. What are your strategies for peak season fulfillment? Would you benefit from enhanced storage density?
5. What are your labour gaps? Also consider your approach to social distancing, and contingencies for potential labour shortages due to COVID related restrictions.
6. Are you retro fitting robots into an existing 'unchangeable' rack infrastructure or are you more flexible with warehouse design? If it's the former, how wide are your aisles? Where will the robot(s) be located? How big is the space?
7. What do you want from the software? Who do you envisage being in control of day-to-day software management? What kind of data do you want to retain and analyse – and who needs access to the data analytics? Understanding the different systems that will require interoperability is also important.
Compiling this information will be advantageous to decision-making and assessing vendors and robotics solution providers. It will enable you to better determine whether their technology and previous customer successes are aligned with DC environments and workflows similar to yours.
For more indepth insight into taking your operation to the next level, discover the CeMAT Australia/Fuzzy LogX webinar series, 9 Steps to Future-proofing your Warehouse.
Best practices, future predictions and the latest technology in warehouse robotics and automation will feature heavily at CeMAT Australia 2022 - 19-21 July 2022 at Melbourne Convention & Exhibition Centre.
REGISTER YOUR INTEREST TO ATTEND
SHARE THIS ARTICLE