04 Jun 2020
How Toll Group and other brands are pivoting to thrive in COVID 19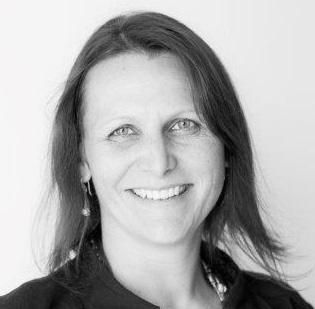 In the final webisode of the CeMAT Supply Chain Pandemic Response Discussions, Amy Bentley, general manager Supply Chain Solutions, Toll Group, shared her how one of Australia's biggest 3PL companies has reacted to COVID 19.
She also told us which other brands have impressed her in recent months.
Here are Amy's picks for best COVID 19 reactions and her insights on:
Responding to supply and demand
"I was really impressed when, within 72 hours of the French government's call for businesses to help with COVID, luxury brand LVMH started producing hand sanitiser. That's something I don't think we've seen since war time that quick flip from one thing to another. Our customer Zara did something similar in Spain with garments for healthcare workers."
"The thing I would call out though is that their ability to be able to do that is not just about factory retooling. It's really just having that quick, rapid response to raw materials sourcing to product design to testing and equally having a way to distribute that too."
System and digital capability
"Those that already had great platforms have probably been able to respond a lot quicker to things like online demand. I eat out a reasonable amount and seeing how restaurants in particular are really quickly moving to establish online ordering capabilities and new delivery capabilities just to remain in business has been pretty exceptional. That whole case for contactless delivery and quality track and chase has been essential with that increased demand online.
The role 3PLs play in helping businesses adapt
"Toll is working with Australia's Border Force to ensure that we can get critical medical supplies into the country. We're also responsible for the national medical stockpile so you can imagine how responsive we need to be in those kind of circumstances so businesses, like the government, are a lot more organised."
The future of sourcing – local versus offshore
"There will be a lot more businesses as part of their overall emergency response planning looking at what are their alternatives within that supply chain network – both onshore and offshore. But, ultimately that balance of cost comes into the equation – what you can do locally and what you absolutely need to do locally.
"For example, we had a massive run on toilet paper, but we have three manufacturers here in Australia, so we were never going to run out of toilet paper. But on the flipside, we don't manufacture nitrile gloves and they have been a fundamental requirement of our front line workers and so suppliers are selling out six months' worth in one month and then can't get more supplies until next year."
"We'll definitely see a spreading of risk rather than seeing people partnering with someone else for 100 percent of supply as we have historically.
"For example, Toyota has one supplier that produces 60 percent of a particular product and two other suppliers producing 20 percent each and that's purely to diversify that risk."
Beyond this – supply chain resilience on the road to recovery and beyond
"The question I pose is 'what if we looked at supply chain chaos as the new normal?' Lora Cecere spoke about this in the last webinar; typically working towards being adaptable to a change in customer needs, to a change of channel or volatility in seasonal volume. But how do we treat this as a more holistic way? We've forgotten that we're an ecosystem where there is a dependency on everybody.
"Proctor and Gamble in the US deployed a cloud-based solution to look at real time information on production and external demand and that was going through their supply chain control tower. They were also using this in conjunction with really advanced data analytics and they ended up using this combination in 2017 when Hurricane Irma was coming through to predict which suppliers, which plants, which distribution centres were likely to be impacted. And what they did was they ended up coming up with a contingency plan around relocating that inventory and avoided a significant amount of disruption and avoided a lot of financial loss as a consequence. That's the sort of thing that we should be looking at."
You can view a recording of this discussion between Amy Bentley and Rob O'Byrne where she also addresses Australia's position in the world regarding sustainability, scales of contingency planning, inventory management, supply chain collaborations and more.
You can also access recordings of the other Supply Chain Pandemic Discussions and key highlights of each webisode on the CeMAT Australia blog page.